Learn More and Donate Today.
Chesapeake Regional is expanding and needs your support.
There are many ways to donate and show your support for Chesapeake Regional Healthcare. Learn how you can make a difference.
The Foundation was established in 1993 to help further the mission and vision of Chesapeake Regional Healthcare.
Support our Events
Each year, the Chesapeake Regional Health Foundation provides many exciting opportunities to have a great time while supporting a worthy cause. From its annual gala and Bra-ha-ha® event to an estate planning workshop and golf tournament, you're sure to find an event you'll enjoy that will also benefit your community and Chesapeake Regional Healthcare.
Sponsor a 3rd Party Event
Third-party events offer a unique opportunity to create your own fundraising event to benefit the Foundation. We greatly appreciate donations raised through outside fundraisers that are hosted by individuals, organizations, restaurants and businesses in the area. This support enables us to continue achieving our mission to support Chesapeake Regional Healthcare so that it can respond to the evolving health care needs of the community.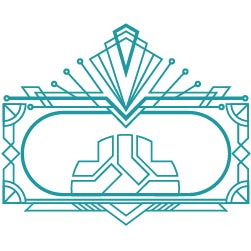 The Gala
The Gala is a signature philanthropic event celebrating two decades of providing substantial funding for program and equipment needs.
The Bra-ha-ha
The Bra-ha-ha is a one-of-a-kind fundraising experience that celebrates survivorship and artistry.
the 5k Run/Walk
Lace up your running shoes, fill your water bottle and get ready for a day of fun!
Golf Tournament
The Chesapeake Regional Golf Tournament is a competitive event to benefit the expansion of the Oncology Unit.
Thank You Chesapeake Regional Frontline Heroes
Times like this reinforce that your dedication to Chesapeake Regional allows us to provide world-class care every day no matter what the situation – we are grateful for the outpouring of support our community has provided our health care heroes. Thank you for the thousands of notes of gratitude, hundreds of meals and PPE for our Chesapeake Regional staff.
The Chesapeake Regional Health Foundation (CRHF) was established in 1993 to help further the mission and vision of Chesapeake Regional Healthcare (CRH).